What are the important elements you need for an effective nonprofit website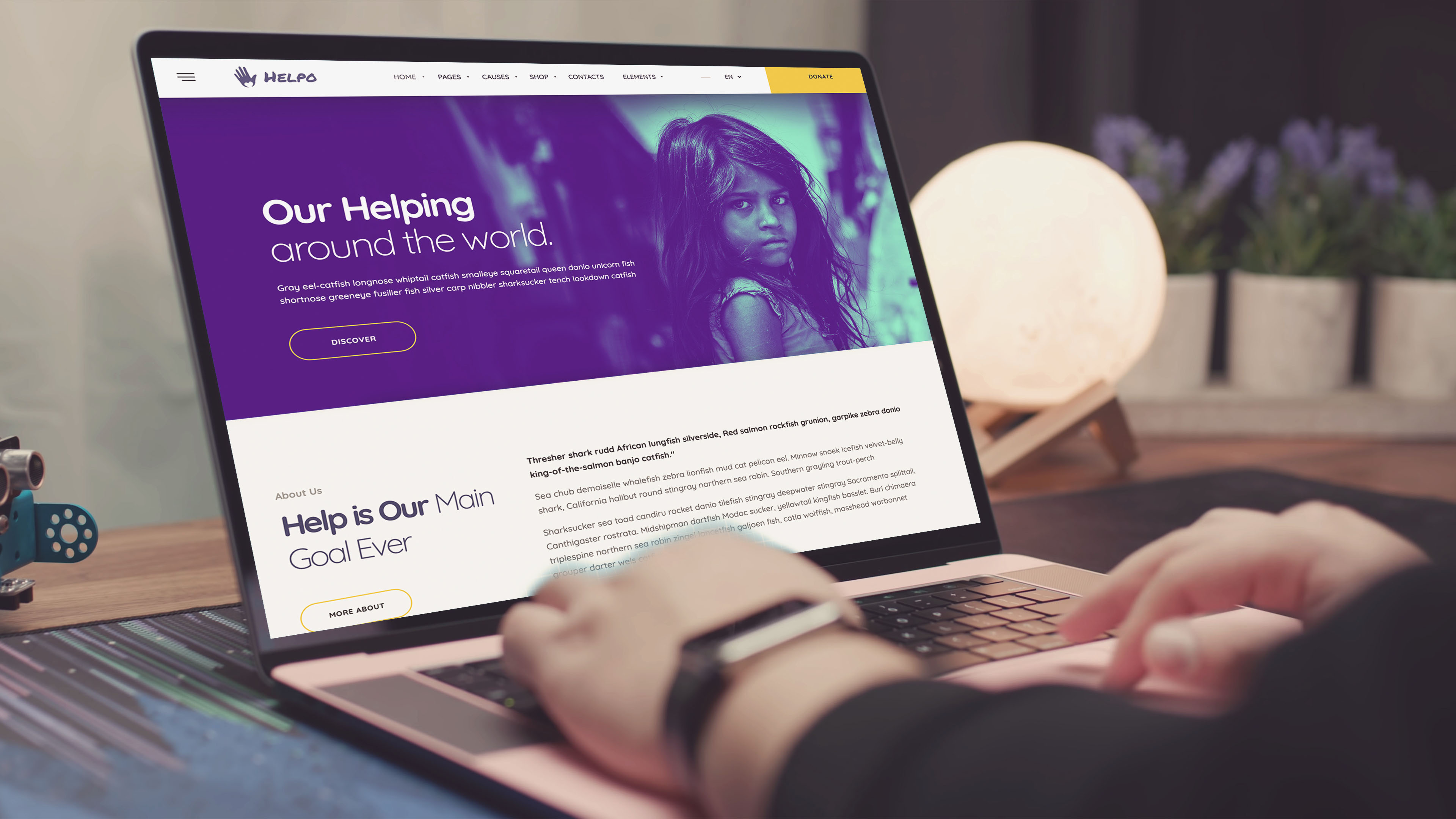 Sometimes it can be easy to overlook just how important a well-built website can be. The truth is that there's a decent chance that the first contact anyone makes with your nonprofit organization could be with your website. That's why it's important to remember that a website acts as a sort of brochure. With a well-built and well-designed website alone, you should be able to provide potential partners and donors with the pertinent information regarding your work, mission statement, history, accomplishments, and, ideally, even convince them to support your cause. Luckily, there are templates available online that provide a clean and optimized user interface just like the templates here. With that in mind here are the important elements you need for an effective nonprofit website.
About us page
It should come as no surprise that an "about us" page should absolutely be a part of your nonprofit website. It's here that you'll be able to tell people your story and show off your personality. This page should include your aforementioned mission statement, location, accomplishments and milestones, and other important details concerning your nonprofit. Your about page should be "selling" your nonprofit and educating as many people as possible as to why they may want to support your cause.


Contact information
Now, let us say that you've managed to convince numerous people to support your nonprofit thanks to your "about us" page. None of that will do any good unless you've listed your contact information. This is where you'll be able to provide people with a clear view of the ways in which they can get involved. According to an article on Wire Media,

It's important to be specific in the type of help your organization is looking for, and the results you are hoping to achieve. When a visitor has a clear understanding of the expectations of their involvement, they will be much more likely to reach out and make contact.

It may be wise to set up channels in which people can communicate with and donate to your nonprofit organization without having to go online. This will make it possible for those who don't use online banking services to still offer you their help and support.


Testimonials
People love a good story. That's why there are few things that can compete with a testimonial when it comes to enabling people to empathize with you and your cause. In fact, an article mentions that testimonials are a sort of third party validation that your nonprofit organization is committed and that you get results.


Events calendar and online events registration
Events, whether in person or virtual, are the lifeblood of most nonprofits. Through events, nonprofit organizations are able to raise funds towards achieving specific goals. Naturally, it's important to make these events more accessible by providing event calendars and registration online.


Clear call-to-action


On your nonprofit website, it's important for your call-to-action to be clear and concise. It should be easy for people to determine what kind of support your nonprofit organization needs. According to getfullyfunded.com,

If you take a look at national charity websites, most if not all of them have a prominent donation button that appears in the primary navigation area. If your goal is driving paid membership, there should be a benefits list on the home page as well as a Join button.
All in all, it's safe to say that a nonprofit website is a great way to raise awareness towards your nonprofit organization. It also provides a way in which people can donate, offer help and support, and even sign up for your events without having to leave the comfort of their homes. If you're considering launching your own nonprofit website but don't know where to start, you may want to head over to this article to learn more.